Where Can I Fly My Drone In Kelowna
Flying Your Drone in Kelowna, British Columbia
Are you flying your drone in or around Kelowna, British Columbia? As Transport Canada states "Drones are aircraft – which makes you a pilot. When you fly your drone, you're sharing the skies with other drones and aircraft…". Before you fly your drone in or around Kelowna you should understand the rules you must follow.
All drone pilots in Kelowna (And all major Canadian cities) must follow the rules in the Canadian Aviation Regulations (CARS) which can be found here on Transport Canada's website. It's also important to note that each Canadian city, such as Kelowna, may have specific rules regarding where pilots can fly their drones and how they use them. However, the federal legislation should be upheld at all times regardless of the province you are in.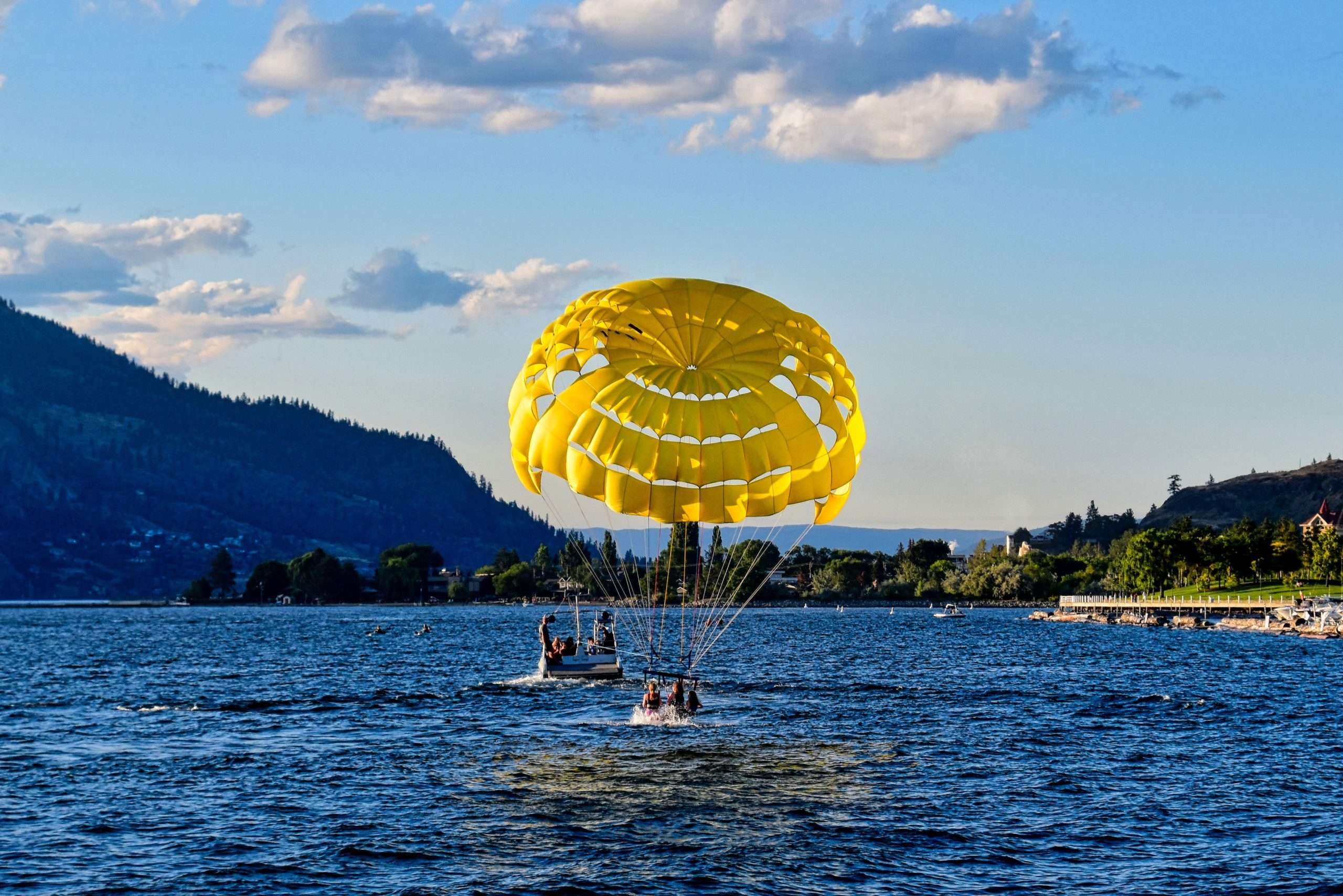 Kelowna is located in the beautiful Okanagan of British Columbia and home to some of the most amazing scenery the province has to offer. This makes an ideal location for capturing unbelievable drone footage. Real estate and even the film industry have been growing over the years in the area, which is also proving to utilize drones throughout the workforce. It's important to note that Kelowna has specific rules and permits that need to be obtained before you can fly your drone throughout the city or the surrounding area.
The City of Kelowna requires two permits before you use your drone commercially. A Drone Permit and a Film Permit. Both which can be applied for online here.
Kelowna also has a Parks and Public Spaces bylaw that should be read prior to using your drone throughout the city or surrounding area.  Amended section 3.42 specifically speaks to drone pilots requiring a permit in the city before they fly. You can read the bylaw in full here.
Common questions asked about where you can fly your drone in and around Kelowna:
Can I fly my drone near the Kelowna airport?
The Kelowna airport is in class D airspace, which is controlled. That means you need an advanced certification and a safety assured drone unless your drone is under 250g. Kelowna also has an unusual rectangular control zone. Because of this and the landscape, the controlled airspace covers pretty much the entire city.
Can I fly my drone at any of the Kelowna beaches?
Many of Kelowna's beaches are within the controlled airspace mentioned above. If you find one outside of controlled airspace or are flying a sub 250g drone, be sure to not cause a hazard (it's the law!) or be an annoyance (be nice!) to other beachgoers. 
Can I fly my drone during public events at Kelowna beaches or public parks?
Public events are federally restricted from drone activity without a Special Flight Operation Certificate being in place. Sub 250g drones aren't subject to that regulation, but remember you still need to operate safely. 
Can I use my drone on top of a Kelowna park or school?
With schools, if you can meet the requirements of your certification, then yes! It's best practice to make sure you have permission of the property owner before you use their land to launch and land. Be cautious of operating around kids who may not understand the risk of spinning propeller blades.
Parks are trickier. There's currently bylaws on the table to prevent recreational drone flying in Kelowna parks. Commercial flying (either with a basic or advanced certification) is permitted with proper process and permission.
How can I find out exactly where I can fly my drone in and around Kelowna?
There aren't any maps that say "fly here!" but you can use some of the resources below to help. Start with airspace. Avoid flying in busy, controlled airspace even if your drone is under 250g. While possible, it's not smart, particularly with the amount of air traffic in and around the Kelowna valley.
Avoid areas with people who might complain. Try to go somewhere that's not populated and give people a heads up whenever possible.
Can I fly my drone downtown Kelowna?
If you can operate within the restrictions of your certification, then yes! If you're flying for work, you may need a film permit particularly if you're operating off of City of Kelowna property.
How much is the fine if I fly my drone somewhere in Kelowna I'm not supposed to?
$3000 per infraction. So if you're not certified, flying an unregistered drone in controlled airspace and get caught because you're too near to people, you're looking at up to $12000.
Can I use my Drone for work in Kelowna?
You bet! Either a basic or advanced certification will allow you to fly for work. Most making a career or side-hustle out of their drone work opt for an advanced certification so they don't have as many restrictions.
Who can I contact for more specific questions relating to flying a drone in Kelowna?
Praise for our Advanced Course!
I purchased the Advanced Pilot bundle to prepare for my Small Advanced RPAS exam and Flight Review. Everything is included: Advanced Ground School, Advanced Exam Prep and practice tests, and Flight Review. The videos were professional and quite well done, and the rest of the prep material was very helpful. I was able to finish the course within a few days, and received a 94% score on my first exam attempt. I'm now preparing for my Flight Review next week, with the helpful prep materials provided for that stage as well.  If all goes to plan, by this time next week I'll have my Advanced RPAS permit in hand. Thank you Coastal Drone Co!
5/5 Stars
Praise for our Basic Course!
I tried to pass the Small Advanced Exam on my own without studying anything and failed, due to assuming it would just be common sense stuff.  After failing that exam I realized it was no joke.  I decided I should try and learn the material, but had a hard time finding any resources out there.   I found Coastal Drone and decided to check out their Small Basic course and exam prep, and was able to pass my small basic exam on my first attempt after going once through their course...   I look forward to coming back soon for the next course.
5/5 Stars
Watch this sample lesson from our Basic Pilot Certification Course